Best Small Globes in the World
Smaller than the standard 12-inch diameter globe, the 3- to 9-inch diameter globes in this curated collection are no less beautiful.
If you're looking for a compact globe, check out our guide to the best small globes you can buy from globemakers around the world.
This globe may only be small, but it's the same quality you'd expect from any Columbus Globe: fine shadow-relief cartography, hand-applied map, steel meridian and base.
Price: $39.95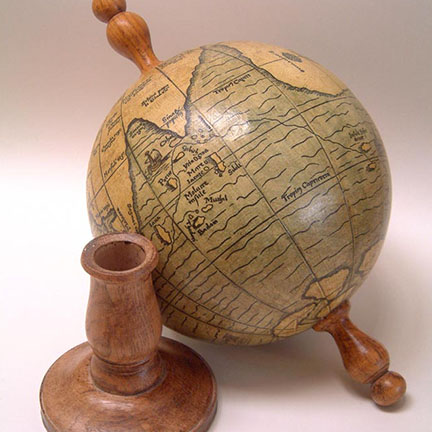 This fine 7-inch globe is a facimile of a 16th-century series showing the route of Magellan's historic circumnavigation of the world. None of the original globes survived, but one copy of the gores from which they were made did survive.
With its hand-turned wooden axis and base, this is a small globe quite unlike any other.
Prices: £150 – £200 (around $200 – $270)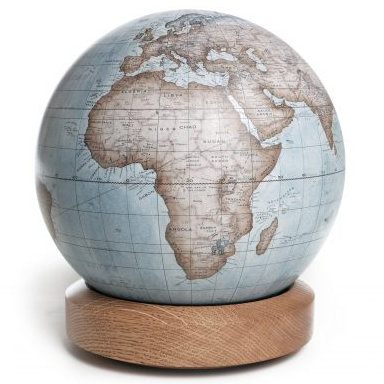 Of all Bellerby & Co globes, their Mini Desk Globes are the most affordable. Boasting the same craftsmanship as the larger globes in their collection, these 8½-inch masterpieces sit snuggly in stands made of walnut, oak, London plane, bubinga, aluminium, brass or copper.
Prices: £1,199 – £2,299 (around $1,600 – $3,200)
Explore other globe sizes:
Explore our globe guides:
Is your favourite small globe not listed here? Tap here to tell us about it