Best Miniature Globes in the World
Just because the Earth is big, it doesn't mean a globe can't be small! 3-inch diameter pocket globes have been made since the 17th century, but since then, a whole new category of miniature globes has emerged, with 2-inch, 1-inch or even ½-inch diameters.
Here's a curated collection of the best miniature globes you can buy from around the world.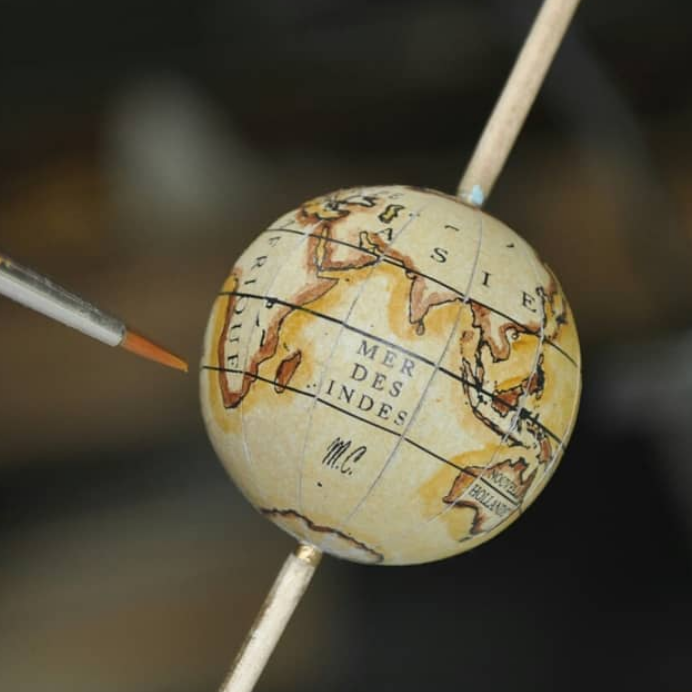 MC Planetariums handcraft exquisite orreries from brass and oak. These mechanical models depict the Earth and the Moon – as well as, in their prototype inner planets model, Mercury, Venus and Mars – in orbit around the sun. Turn the handle and a series of brass cogs cause the planets to rotate.
The miniature globes in these orreries are painstakingly handfinished in Cantabria, Spain.
Prices: each orrery individually priced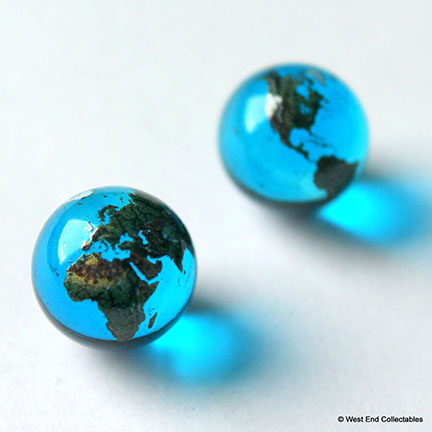 UK-based West End Collectables make a variety of globe marbles, including these ½-inch diameter blue Earth marbles.
Made from recycled glass, you can even order an entire solar system, each planet represented as a marble!
Prices: £9 – £40 (around $12 – $55)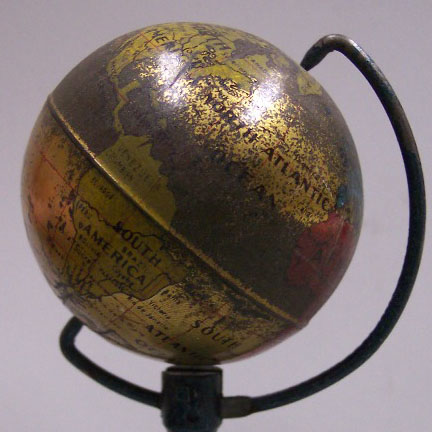 Murray Hudson, based in Tennessee, keep an impressive list of antique miniature globes, from hollow tin orbs designed for early 20th-century children to globes doubling as everything from inkwells to salt and pepper shakers.
Prices: $50 – $6,000
Explore other globe sizes:
Explore our globe guides:
Is your favourite miniature globe not listed here? Tap here to tell us about it