Best Floor Globes in the World
Some globes are so big that they take up some serious floor space.
Here's a curated collection of the best 15- to 30-inch diameter floor globes money can buy, from traditional globes mounted in heavy, ornate, wooden frames, to modern globes suspended on sleek, aluminium stands.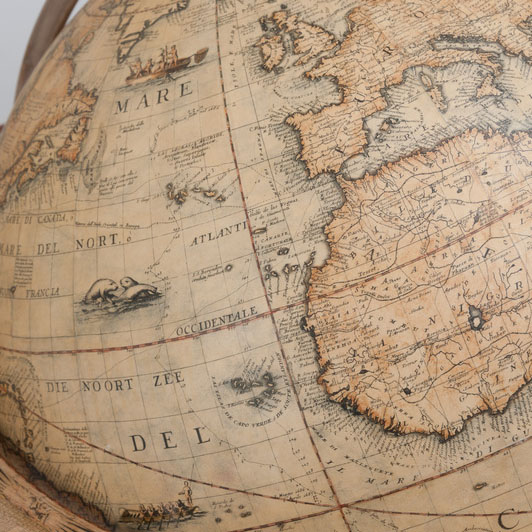 This impressive 24-inch floor globe is a facsimile of a 1689 design by the master globemaker Vincenzo Coronelli of Venice.
The limits of the geographical knowledge of the age are reflected in the patches of the globe where the west coast of North America and the east coast of Australia, among others, fade into oblivion.
Price: £3,700 (around $5,000)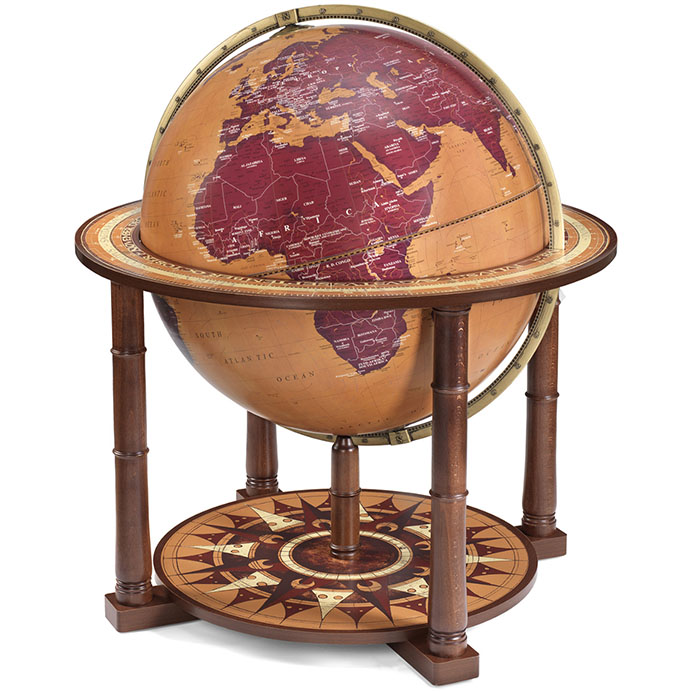 Zofolli's 24-inch Aries floor globe is nothing if not bold. The contemporary ochre and burgundy cartography is offset by an ornate base, horizon ring and meridian rings.
Price: €489 (around $550)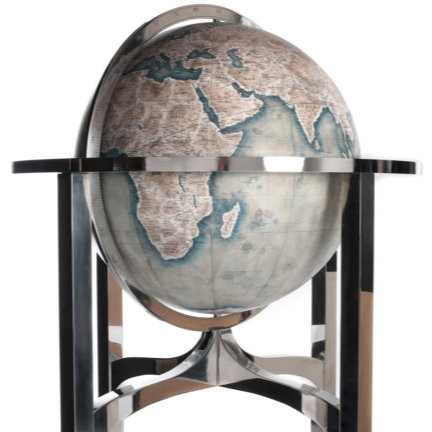 This limited edition piece from Bellerby & Co features a beautiful, hand-painted, 20-inch diameter Britannia globe mounted on a contemporary, aluminium base.
You could opt for the same base in walnut or oak, but it's the aluminium that makes this globe truly extraordinary.
Price: £10,900 (around $15,000)
Explore other globe sizes:
Explore our globe guides:
Is your favourite floor globe not listed here? Tap here to tell us about it